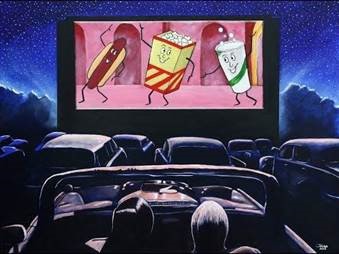 BACK TO THE DRIVE IN!!!
Willco is partnering with DC Party Box to bring you back to the drive in for some movie fun! Starting October 9th, every Friday, Saturday & Sunday evening (weather permitting) at 6011 Executive Blvd in Rockville (Washington Science Center) there will be a family friendly "spooky" movie presented from 7:00 to 9:00 pm and a classic or scary movie at 10:00 pm. For more information, showtimes etc., please visit DC Party Box- and select Drive In Movies.
In addition, on October 30th and 31st DC Party Box will be hosting a drive thru trick or treat at 6011 Executive Blvd. Further information is also posted on the site listed above.